Early yesterday morning I headed over to Magic Kingdom to check out the progress of some of the construction – and I took some photos along the way! With New Fantasyland nearing completion and some of the smaller projects around the park, there was plenty to see.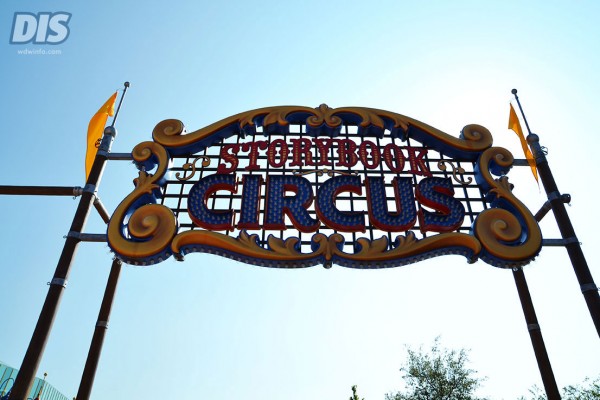 A brand new sign for Storybook Circus has been added to the entrance to the section of Fantasyland. It spans the entire width of the walkway and looks as though there will be more details added to the structure in the future.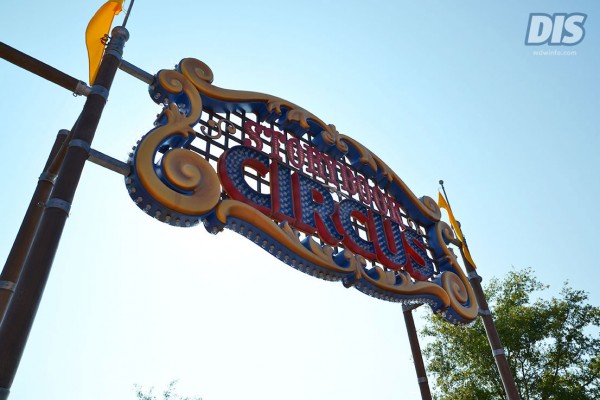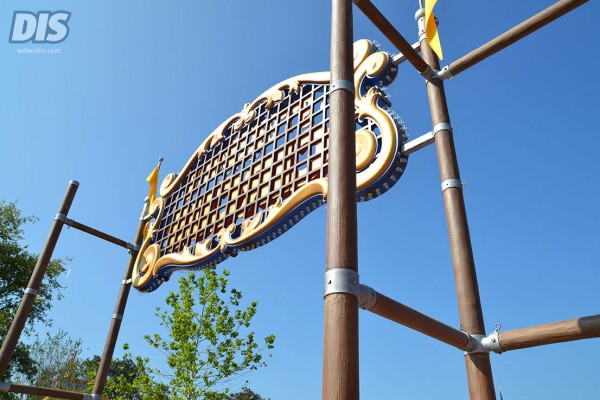 You can see that there are small hooks on some of the rods on the sides. I think that we'll potentially see some panels stretched in these areas – possibly even advertising some of the attractions in Storybook Circus.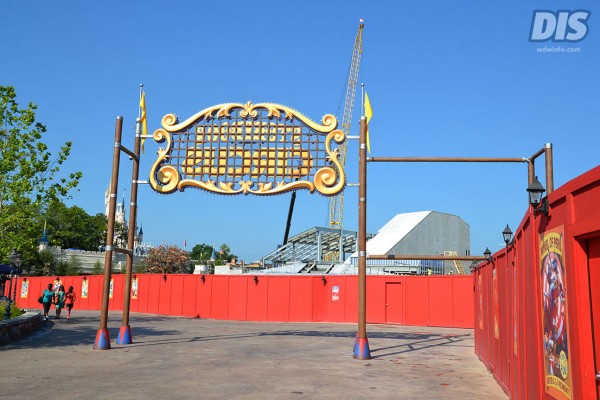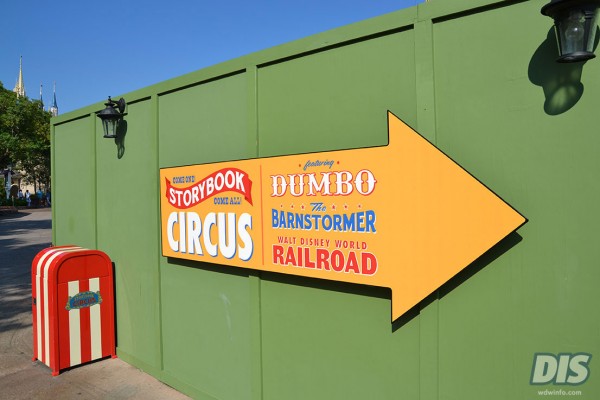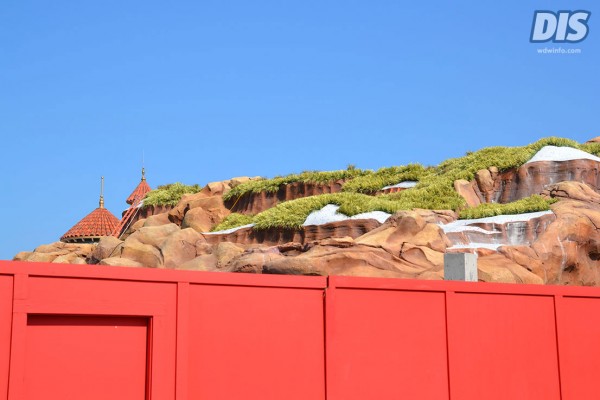 The rock work around Under The Sea – Journey of the Little Mermaid continues to be covered in a very realistic grass material. It looks fantastic up close and is much better than the green paint they tested before this recent change.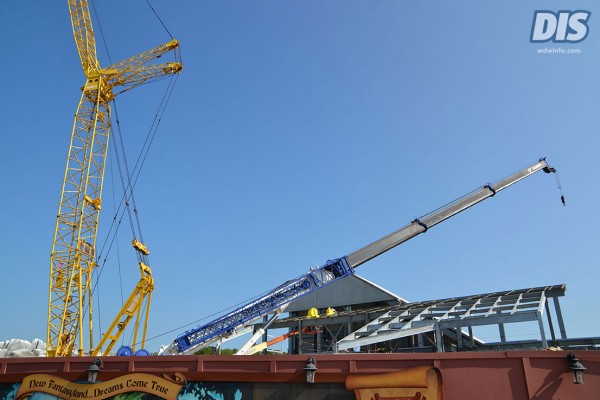 Work on the Seven Dwarf's Mine Train is moving very quickly even though it's not slated to open until 2014. They are probably trying to get it into semi-okay shape for the Fall opening of New Fantasyland – especially since it's right in the middle of the area.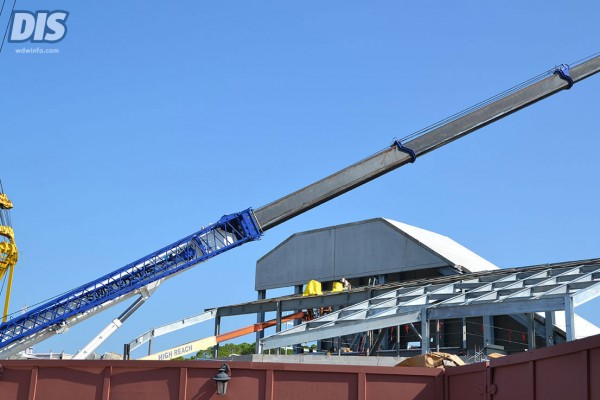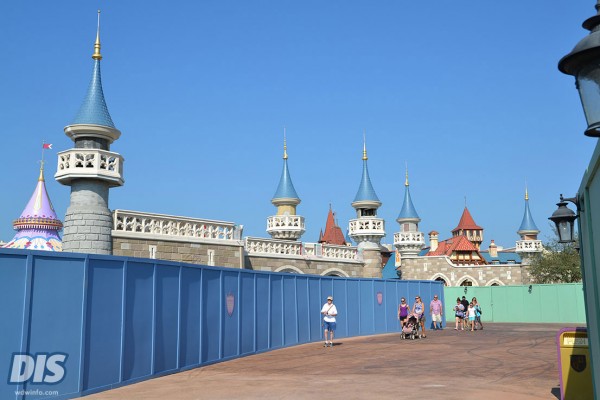 The guest path has been moved and re-worked so that you now walk right in between two of the new Castle walls. Eventually this will be a big open area and you will be able to walk under the arches in the wall sections.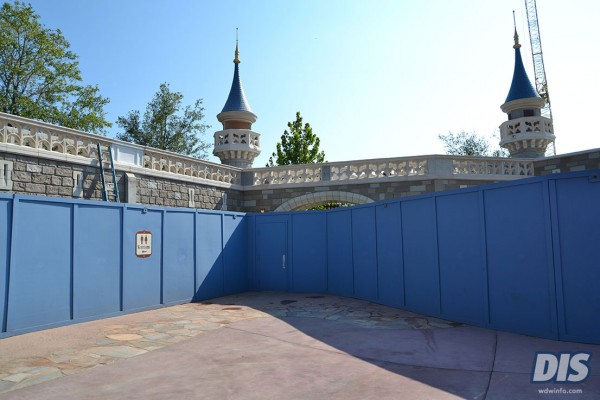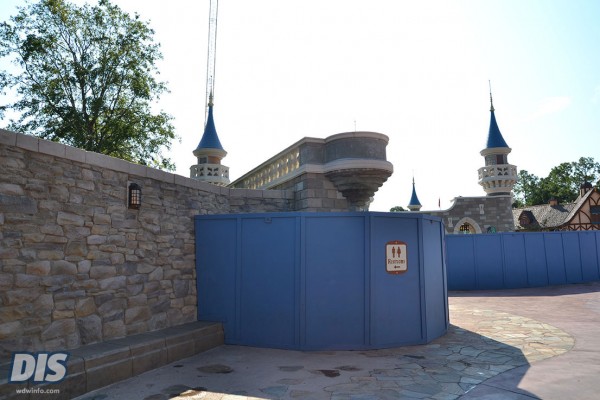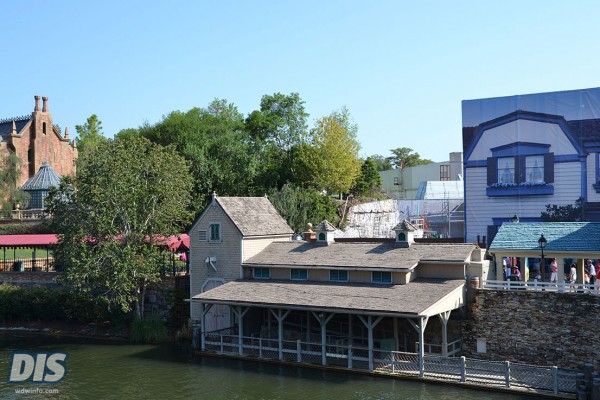 Moving to an older section of Fantasyland, construction is speeding up on the area that used to be the Fantasyland Skyway Station. You can see that the large area is completely different behind Yankee Trader, which is also behind tarps.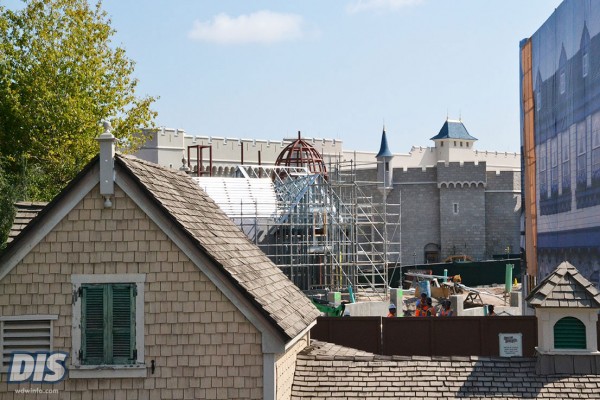 This new area will house restrooms and a new path that will take you from Liberty Square into Fantasyland. There are also rumors that there will be a meet-and-greet area for Rapunzel.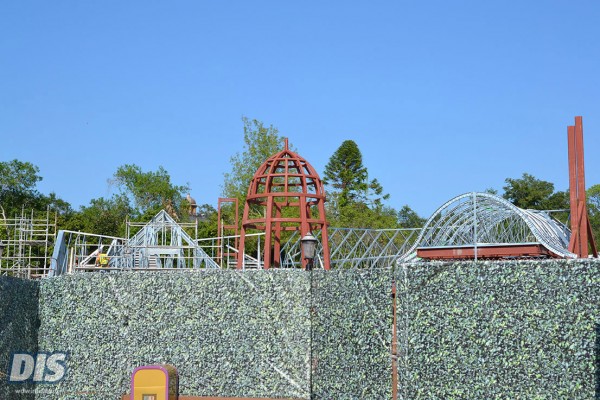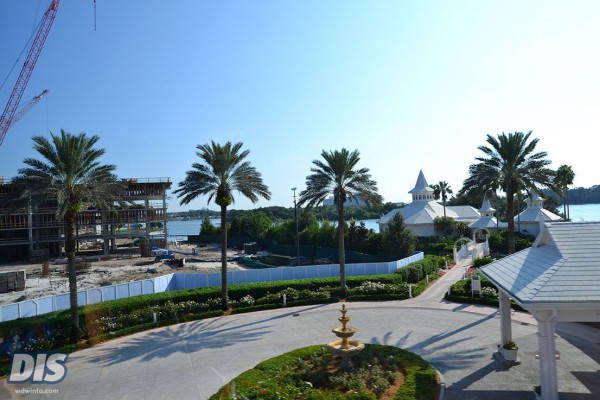 Finally, I stopped over at the Grand Floridian to check on the progress on the new DVC villas wing. Here you can see that the new building will be fairly close to the Wedding Pavilion.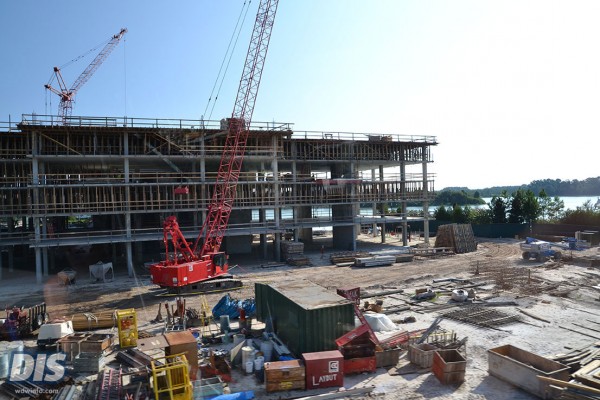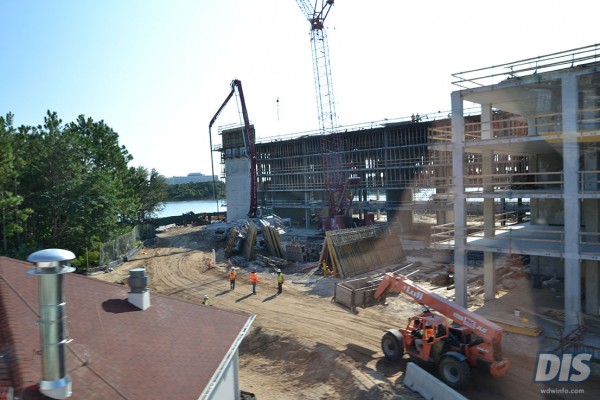 In addition to the construction on the DVC villas wing, the family pool area for the Grand Floridian is being worked on. A brand new water play area themed to an Alice In Wonderland tea party is being added right near the main pool.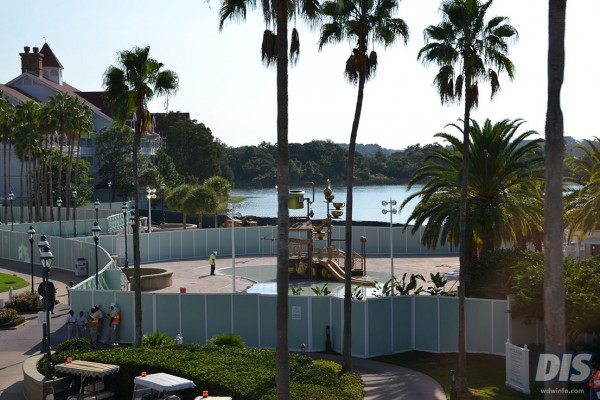 Well that's all for this photo update! On a related note, Disney has just launched its website for New Fantasyland which has some nice illustrations and allows you to sign up for email updates. You can check it out here: http://disneyworld.disney.go.com/new-fantasyland/
'Til next time and have a great weekend!
Category: Disney World, News